Why You Need a Coach
Can't you just write these essays yourself? What's the big deal?
Those of us who play competitive sports, or chess, or sing solos in a choir, or step onto a debate stage, or argue a case before the Supreme Court—all of us who want to be truly good at something, from badminton to brain surgery—know that an inspired mentor or coach can elevate a performance from unexceptional to extraordinary.
Every writer will tell you that an essay, a novel, an article, a poem, or a play is no different. Even the most accomplished wordsmiths benefit from an experienced coach with a keen eye.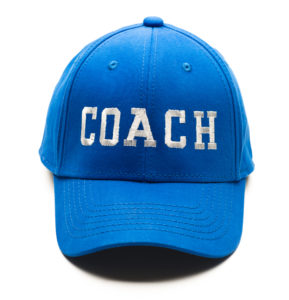 Are there other advantages to engaging a coach?
Most definitely!
Do you find yourself wondering:
WHAT YOU SHOULD WRITE ABOUT?
What are your best essay topics?
An essay coach can help you dig until you've uncovered the golden anecdote or experience that will have readers sitting up straight.
WHO ARE YOU (at your core)?
Whether you're applying to college at 17, or graduate school in your early twenties (or whenever!), it's often hard to identify clearly and concisely what you're especially good at, what makes you special and worthy of notice.
A coach will spot your strengths and help you highlight them in a memorable way.
HOW ARE YOU GOING TO GET EVERYTHING WRITTEN BEFORE THE APPLICATION DEADLINES?
When you're facing an intimidating list of essay prompts, where even to begin? And when to start?
A coach can break the work effort into manageable bites so you can work deliberately, week by week, and avoid last minute, all-night, nail-biting emergencies as you watch your deadlines flying toward you with ever-increasing speed.
HOW CAN I BE SMART AND EFFICIENT ABOUT THE ESSAY-WRITING PROCESS? CAN I WRITE ONE ESSAY FOR MULTIPLE SCHOOLS, FOR EXAMPLE?
Essays must hit the prompt pretty much squarely on the nose, but an essay coach can help you work smart. In fact, one excellent essay can often be adapted—or some sections cannibalized—to respond to the prompts for other target schools.
HOW DO I KNOW WHEN AN ESSAY IS DONE? HOW CAN I TELL WHEN I'VE TAKEN MY VERY BEST SHOT?
A coach will know when every element of your essay is representing you well, and will give you the stamp of approval so you can press SEND with confidence.